The U.S. Army Engineer Research and Development Center (ERDC) has been solving the nation's toughest challenges for more than 90 years. Now, you can go behind the scenes as some of our nation's smartest engineers and scientists solve complex problems across ERDC's broad Civil Works and military mission space.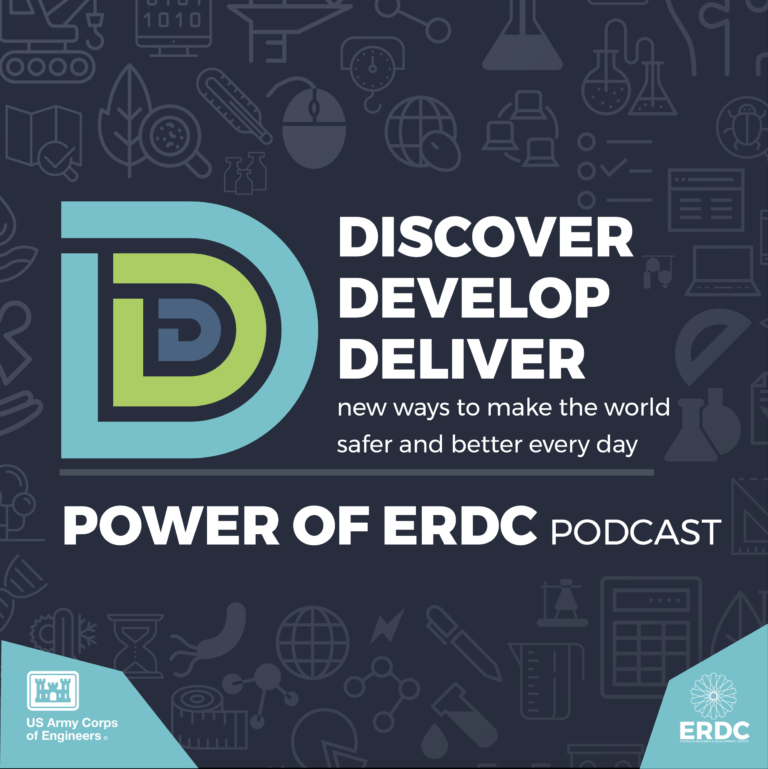 Listen in Your Favorite Podcast Player
The research and development arm of the U.S. Army Corps of Engineers, ERDC, was established after the great Mississippi River flood of 1927 to conduct the research that would prevent a similar disaster from occurring in future floods. 
Today, ERDC is made up of seven research laboratories in four states, with areas of expertise that include blast and weapons effects; battlespace terrain mapping; cold regions science and engineering; civil and military engineering; computational prototyping for military platforms; coastal, river and environmental engineering; and military installations and infrastructure. Its vision is to be a world-class research and development organization that discovers, develops and delivers new ways to make the world safer and better every day.
ERDC is unique in that it can harness the expertise of multi-disciplinary teams across its labs to provide solutions for the Army, the Department of Defense, and the nation's Civil Works challenges.
Follow updates and new stories on our LinkedIn channel.
Follow ERDC news on our Twitter channel.
Subscribe to the ERDCWERX mailing list to find out about upcoming events and project opportunities launched in conjunction with ERDC