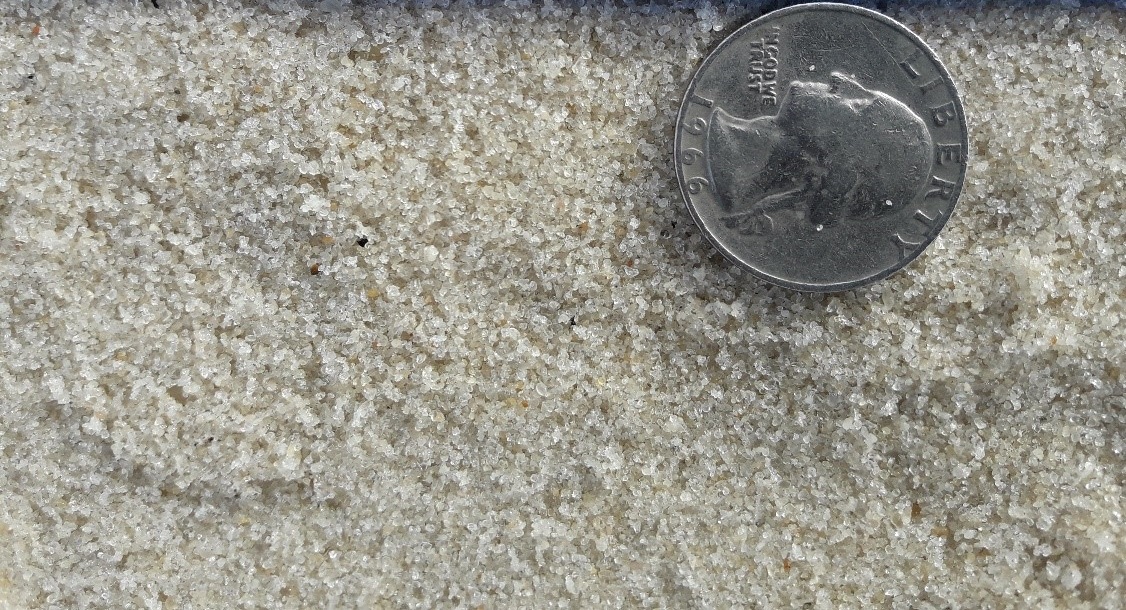 Knowing the size of sand grains on the nation's beaches is important to many coastal management efforts. However, getting that information is labor intensive, and no nationwide database of sand grain size currently exists.
To fill this void, ERDC has launched SandSnap, a collaborative effort to engage citizen scientists in a project that will build that database and directly make our coastlines more resilient to the effects of storms and changing climates. Participants are asked to take a photo of the sand on their next beach trip, with a U.S. coin placed in the photo as a point of reference. Those photos can be uploaded to https://sandsnap-erdcchl.hub.arcgis.com, where a deep learning neural network will analyze the grain size to begin building the database.
On the latest episode of the Power of ERDC podcast, we talk with Dr. Brian McFall, research coastal engineer at ERDC's Coastal and Hydraulics Laboratory and lead for the SandSnap program.
We discuss what SandSnap is and why it matters (3:13), why people should take the time to upload a SandSnap and how their effort will benefit our beaches and our planet (4:46), how SandSnap can make us more resilient to future hurricanes (11:03), the process to take and upload a SandSnap (14:26), the partners that are contributing to this effort (35:07), and how it is energizing a future generation of engineers and scientists (22:52).
Visit https://www.PowerofERDCPodcast.org for more information.
Visit https://sandsnap-erdcchl.hub.arcgis.com to upload your SandSnap.
Podcast: Play in new window | Download