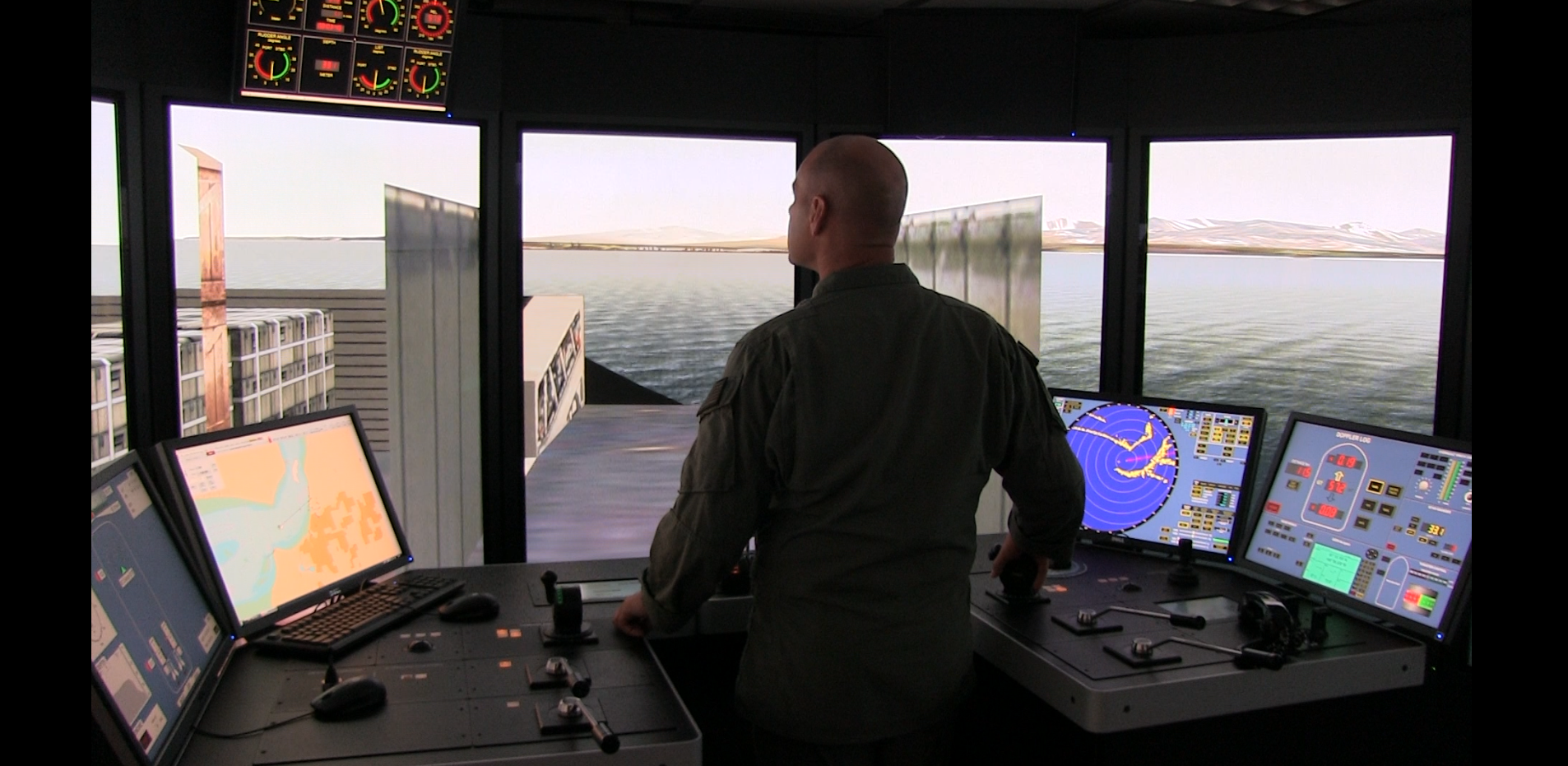 The blockage of Egypt's Suez Canal in March shone renewed focus on just how many goods are shipped around the world and how fragile those routes can be. Given the shipping industry's importance in the U.S., American planners must have world-class tools to prevent a comparable disaster from congesting American waterways.
ERDC has operated a ship simulator for the U.S. Army Corps of Engineers since the late 1980s to model the maneuverability of large ships through our nation's ports and harbors. Benefitting from ERDC's superior numerical modeling expertise, the simulator simulates how vessels respond to a variety of environmental forces. It gives planners the ability to see potential problems in a virtual environment, modify designs and retest to come up with the best plans for a given port.
Given its years of success in simulating our nation's waterways, the versatile simulator is now being used by the military to plan and train for amphibious operations around the world.
We are joined by Dr. Keith Martin, a research physicist at ERDC's Coastal and Hydraulics Laboratory and lead of the Ship Simulator program, to talk about how ERDC is enabling safer waterways, better and more efficient port designs, and better military operations planning.
We discuss ERDC's unique capabilities in ship simulation (8:48), how this technology is being used for both civil works (7:06) and military projects (12:05), how ship simulation can benefit the military (12:48), how it is being paired with ERDC's ground vehicle simulation technology (16:59), and the expertise ERDC offers (24:02). We also talk about a successful feasibility study involving the port of Long Beach, in which ERDC's ship simulator was able to identify design flaws and rapidly enable new safer designs (24:39).
ERDC is offering a special webinar on June 23 for members of the U.S. military to learn more about the ship simulator's capabilities to solve tough challenges. Email ERDC-PEVB@usace.army.mil to register or for more information.
Visit https://www.PowerofERDCPodcast.org for more information.
Podcast: Play in new window | Download