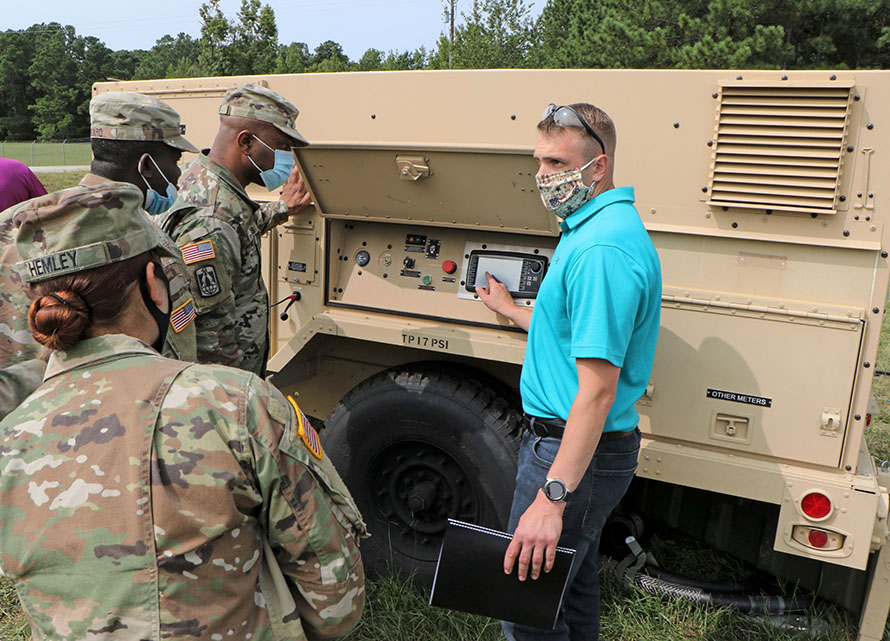 Military operations require large amounts of energy to train, move and sustain forces, as well as to power weapons platforms – and this is known as operational energy. Given the high human toll and financial cost of supplying this energy to frontline forces, new strategies are seeking to electrify the battlefield and reduce the reliance on fossil fuels.
The U.S. Army Engineer Research and Development Center (ERDC) is on the leading edge of efforts to find new ways to power U.S. forces, including innovations in energy storage and power management. By reducing the reliance on fuel resupply, ERDC's work will save lives and money and will give units more flexibility to extend their operational reach and increase freedom of maneuver, enabling more successful Multi-Domain Operations.
On the latest episode of the Power of ERDC podcast, we discuss these efforts with Tom Decker, operational energy program manager at ERDC's Construction Engineering Research Laboratory.
We talk about why operational energy is an ERDC priority (4:06), the electrified battlefield concept (4:31), how ERDC's effort benefits from both the organization's history (13:10) and Decker's military background (11:12), and how these efforts have a broader impact than the U.S. Military (19:25, 26:17).
We also discuss several ERDC initiatives in this area, including providing data that enables better-informed energy decisions (14:10), hybrid systems that allow tactical generators to provide more power with less fuel (17:46), and a flow battery can energize critical parts of an installation when needed (20:49). And we explore what lies in the art of the possible in terms of operational energy (29:27) and how this effort fits into Multi-Domain Operations and Army modernization concepts (31:03).
Visit https://www.PowerofERDCPodcast.org for more information.
Podcast: Play in new window | Download