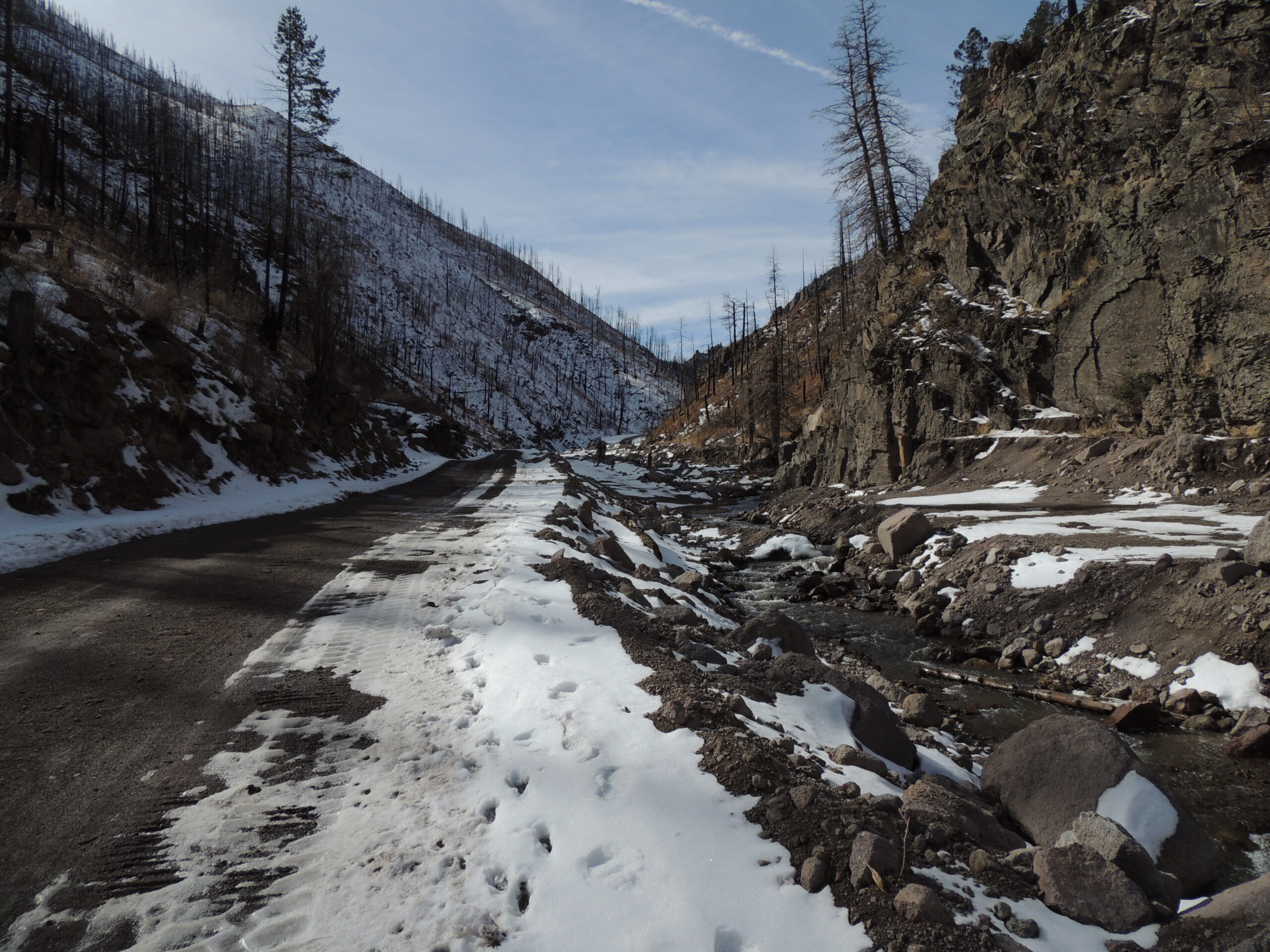 The intensity and frequency of wildfires in the United States is increasing, bringing immense devastation that is compounded by a lesser-known threat. Flood risks also increase exponentially after a wildfire due to sediment hazards, vegetation loss, soil changes and the reduced capacity of reservoirs. Destructive debris floods can be 1,000-times larger than pre-wildfire floods.
In the past, a limited understanding of this increased risk left fire-torn communities particularly vulnerable to flooding. New research and improved modeling are critical to better manage the impact of debris flows, save lives, and protect infrastructure and property. That's why a team of ERDC researchers is developing new modeling techniques that accurately predict the areas at highest risk for deadly debris flows.
On today's episode of the Power of ERDC Podcast, we are joined by Ian Floyd, a research physical scientist at ERDC's Coastal and Hydraulics Laboratory. Co-hosts Megan Holland and Chris Kieffer talk with Ian about how ERDC is working to solve the challenges presented by post-wildfire floods.
Ian discusses what makes it so difficult to model and predict post-wildfire flooding (3:55), the new science his team is using (6:33), how ERDC is able to help communities better manage these increased flood threats (10:18), military applications (18:20), how prepared the country is to face the current post-wildfire flood season (16:53), and more.
Visit https://poweroferdcpodcast.org/podcast-deep-dive-post-wildfire-flood-risk-management for resources and more information.
Podcast: Play in new window | Download