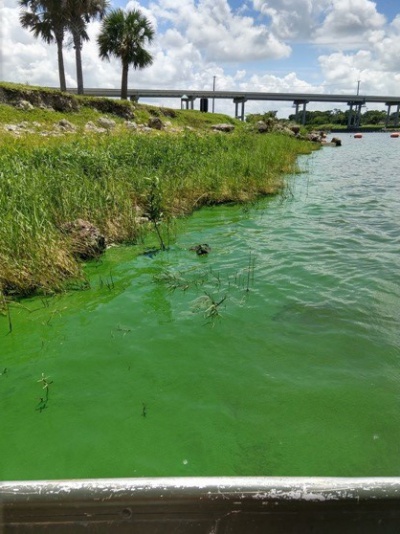 Harmful algal blooms occur in freshwater when aquatic microorganisms, called cyanobacteria, grow rapidly and sometimes release toxins that are dangerous to humans and aquatic life. Such events have been known to compromise drinking water reservoirs, disrupt recreation, shut down fisheries, and kill fish, birds and other aquatic species. And scientists largely agree that these events are happening more often and in more diverse locations.
Current federal policy identifies harmful algal blooms as one of the most complex and economically damaging aquatic issues threatening the nation's ecosystems. The 2018 Water Resources Development Act authorized ERDC to implement a five-year technology research program to deliver scalable technologies for harmful algal bloom detection, prevention and management.
On the latest episode of the Power of ERDC podcast, we are joined by Dr. Jen Seiter-Moser and Molly Reif from ERDC's Environmental Laboratory to talk about the key role ERDC is playing in solving this critical national challenge.
Seiter-Moser, an ERDC technical director overseeing Civil Works Environmental Engineering and Sciences, discusses the scope of ERDC's research. Reif, the Geospatial Data Analysis team lead, details a specific project that enables researchers and water managers to use remote sensing technologies to quickly detect the presence of water quality indicators of blooms in small, inland bodies of water.
Topics discussed on today's episode include why ERDC is involved in studying this issue (6:50), the importance of partnerships (8:16), the scope of ERDC's harmful algal bloom research (10:07), a project that uses remote sensing to detect the presence of blooms (14:40), why that project has resonated so much (19:02), and ways ERDC is able to leverage cross-disciplinary expertise in discovering solutions for harmful algal blooms (25:51).
 Visit https://www.PowerofERDCPodcast.org for more information.
Podcast: Play in new window | Download