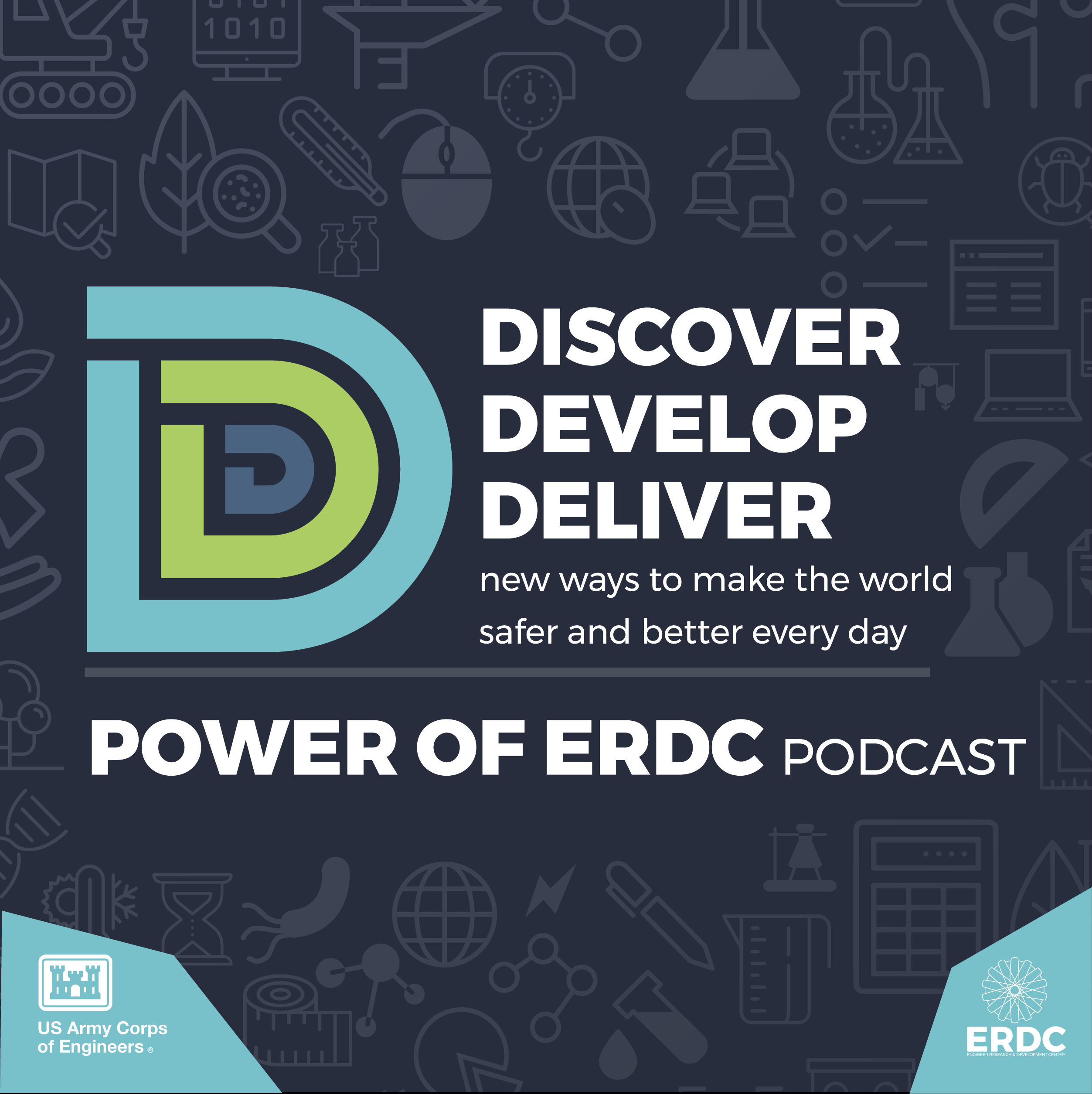 The U.S. Army Engineer Research and Development Center (ERDC) has been solving the nation's toughest challenges for more than 90 years. Now, you can go behind the scenes as some of our nation's smartest engineers and scientists solve complex problems across ERDC's broad Civil Works and military mission space.
Introducing the new "Power of ERDC" podcast, now available in all major podcast players and at https://www.powerofERDCpodcast.org.
New episodes will be released each month and will dive into a different ERDC research project that is solving a pressing a problem, including interviews with the researchers to explain how they are discovering, developing and delivering cutting-edge solutions that make the world safer and better.
Satisfy your curiosity and join us on a problem-solving journey as we unravel the nation's toughest science and engineering challenges.
Podcast: Play in new window | Download