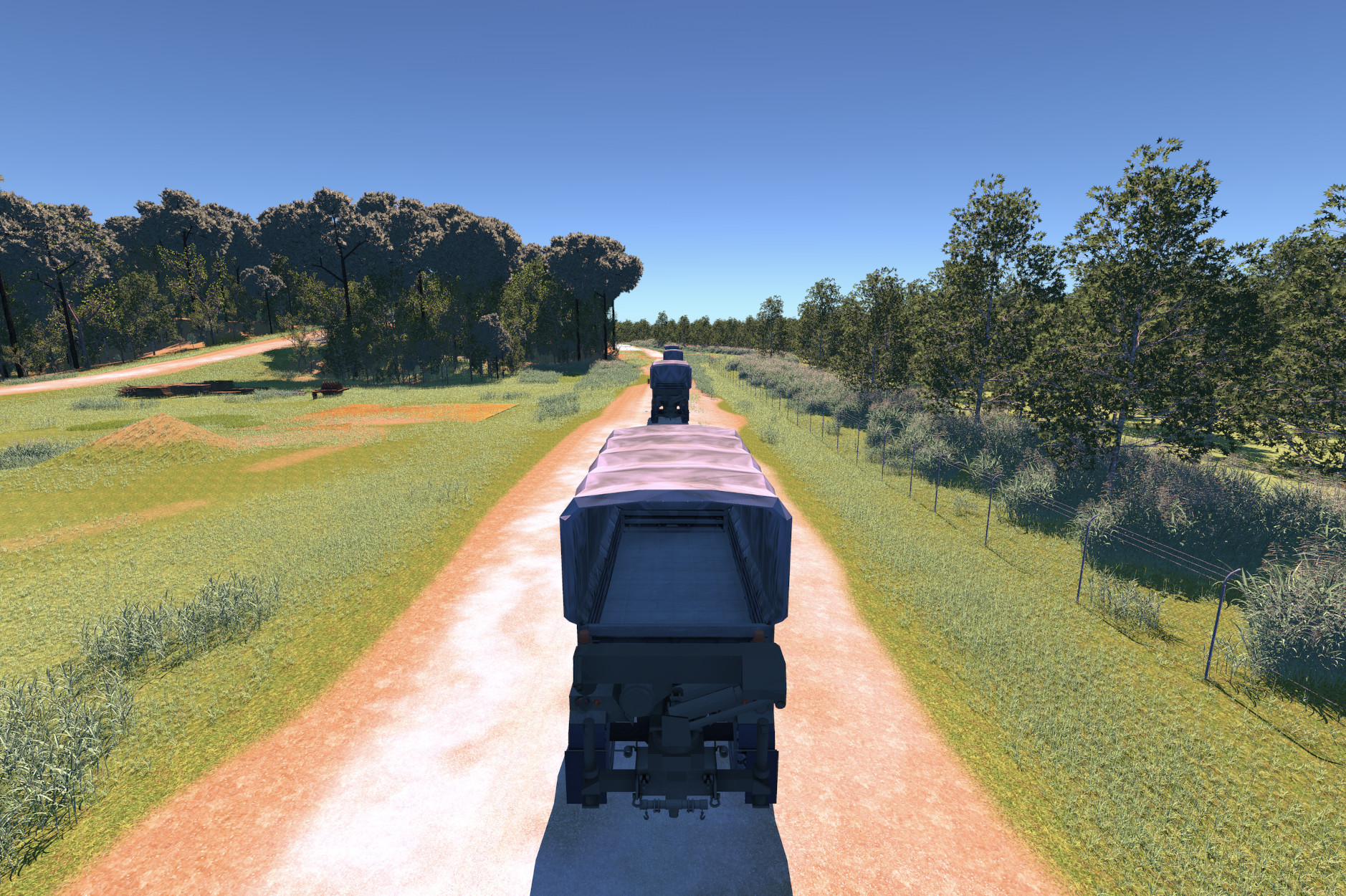 Unmanned ground vehicles carry great potential for the Armed Forces, but before these systems can be deployed, they must undergo rigorous testing to ensure their autonomy can be trusted in difficult conditions.
Since the early 2000s, ERDC has assisted this process by developing a suite of modeling and simulation tools that explore how autonomous systems will handle a diverse range of challenges that are often difficult to replicate with physical testing.
On the latest episode of the Power of ERDC podcast, we are joined by Dr. Gabe Monroe, a research mechanical engineer at ERDC's Geotechnical and Structures Laboratory. We talk with Gabe about how ERDC's research is accelerating unmanned ground vehicle development, increasing their combat effectiveness, and ultimately saving Warfighter lives.
We will delve into ERDC's long-established expertise in mobility modeling (4:18), why the military needs robust modeling and simulation for unmanned ground vehicles (10:49), the importance of exploring edge cases that supplement physical testing (14:52), ERDC's partnership with the Ground Vehicle Systems Center (28:39), and how ERDC's suite of modeling and simulation technologies can benefit other branches of the Armed Forces (29:58).
Visit https://www.PowerofERDCPodcast.org for more information.
Podcast: Play in new window | Download