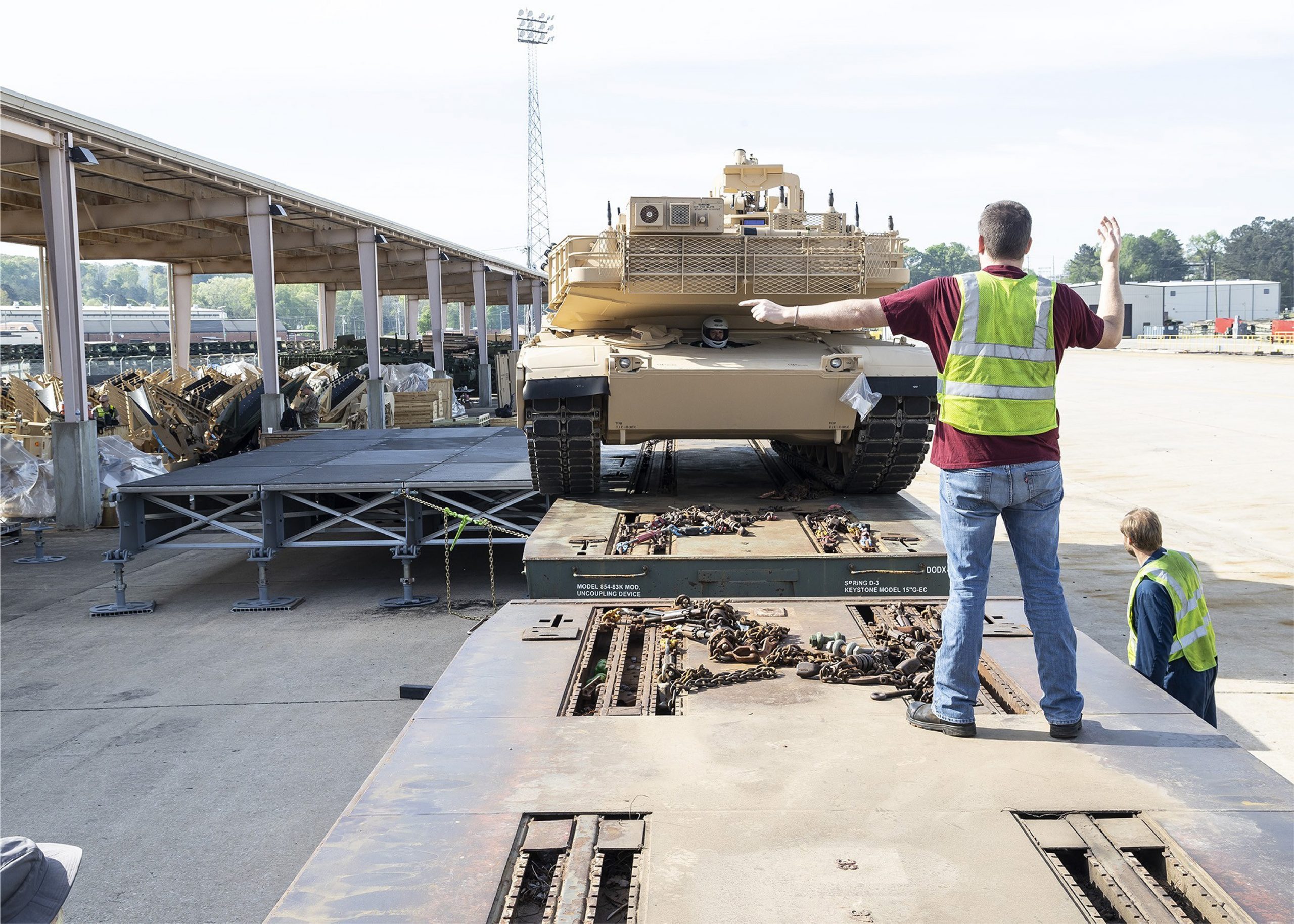 Despite modern transportation advancements, rail remains a superior method for moving heavy military equipment over vast inland distances. However, transporting tanks by train requires railyard facilities with specialized equipment capable of moving the armored vehicles onto and off of the rail cars.
In response, the U.S. Army Engineer Research and Development Center (ERDC) developed the Rapidly Available Interface for trans-Loading (RAIL), a transportable ramp system that allows military vehicles to be onloaded or offloaded anywhere along a rail line. A collaboration between ERDC and the Combat Capabilities Development Command Ground Vehicle Systems Center (GVSC), RAIL will provide greater operational flexibility to quickly transport armored vehicles where they are most needed.
We talk about RAIL with Justin Strickler, chief of the Engineering Systems and Materials Division at ERDC's Geotechnical and Structures Laboratory.
Topics discussed include the importance of trains to a modernized U.S. force (3:29) and how RAIL can improve current practice for loading and off-loading heavy armored vehicles (4:48) and enable more agile power projection for U.S. and Allied Forces (8:16). We also discuss the system's versatility (16:50), how it was developed in collaboration with GVSC (21:12) by rapidly adapting technology for offloading battle tanks at damaged seaport facilities (11:18), and how the effort has leveraged ERDC's deep expertise in force projection (30:32).
For more information on RAIL, contact Strickler at Justin.S.Strickler (at) usace.army.mil.
For more information on the Power of ERDC podcast, visit https://www.PowerofERDCPodcast.org.
Podcast: Play in new window | Download