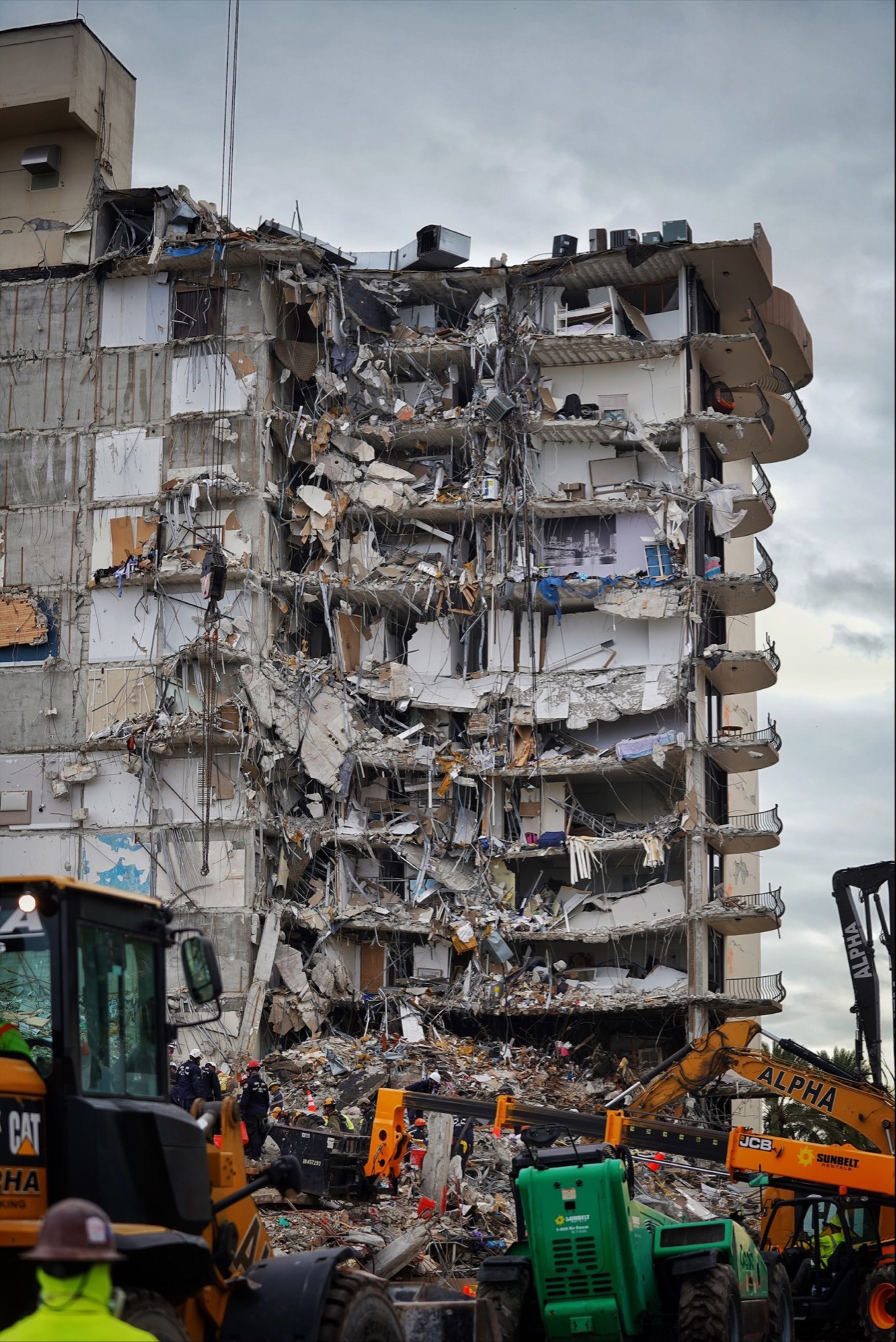 After a structural collapse disaster, the eyes of the public are intensely focused on search-and-rescue efforts. Less familiar is the work of a special team from the U.S. Army Corps of Engineers (USACE) laboring behind the scenes to ensure the safety of those efforts.
The USACE Urban Search and Rescue (US&R) program deploys specially trained and equipped structural engineers to augment FEMA US&R task forces. They monitor structural conditions, mitigate hazards, advise leaders, and assure mobility throughout a disaster site to enable rescue and lifesaving operations. ERDC plays an important role in this effort, providing both personnel and knowledge.
On the latest episode of the Power of ERDC podcast, we talk with Jeff Qunell and Dr. Oliver Taylor about this world-class team that rapidly responds to some of the nation's and the world's most challenging rescue operations to prevent a compound catastrophe. Qunell is a structures specialist at the USACE South Pacific Division and is also program manager for the USACE US&R program. Taylor is a senior researcher at ERDC's Geotechnical and Structures Laboratory and a member of the USACE US&R team.
We discuss the role of the USACE US&R program (4:08), how it began (8:01), past deployments (11:30), the Surfside condominium response (12:23), how the team keeps its skills sharp between deployments (22:30), how they develop training and national standards for structural collapse response operations (24:10), and the role ERDC plays (27:54).
Visit https://www.PowerofERDCPodcast.org for more information.
Podcast: Play in new window | Download