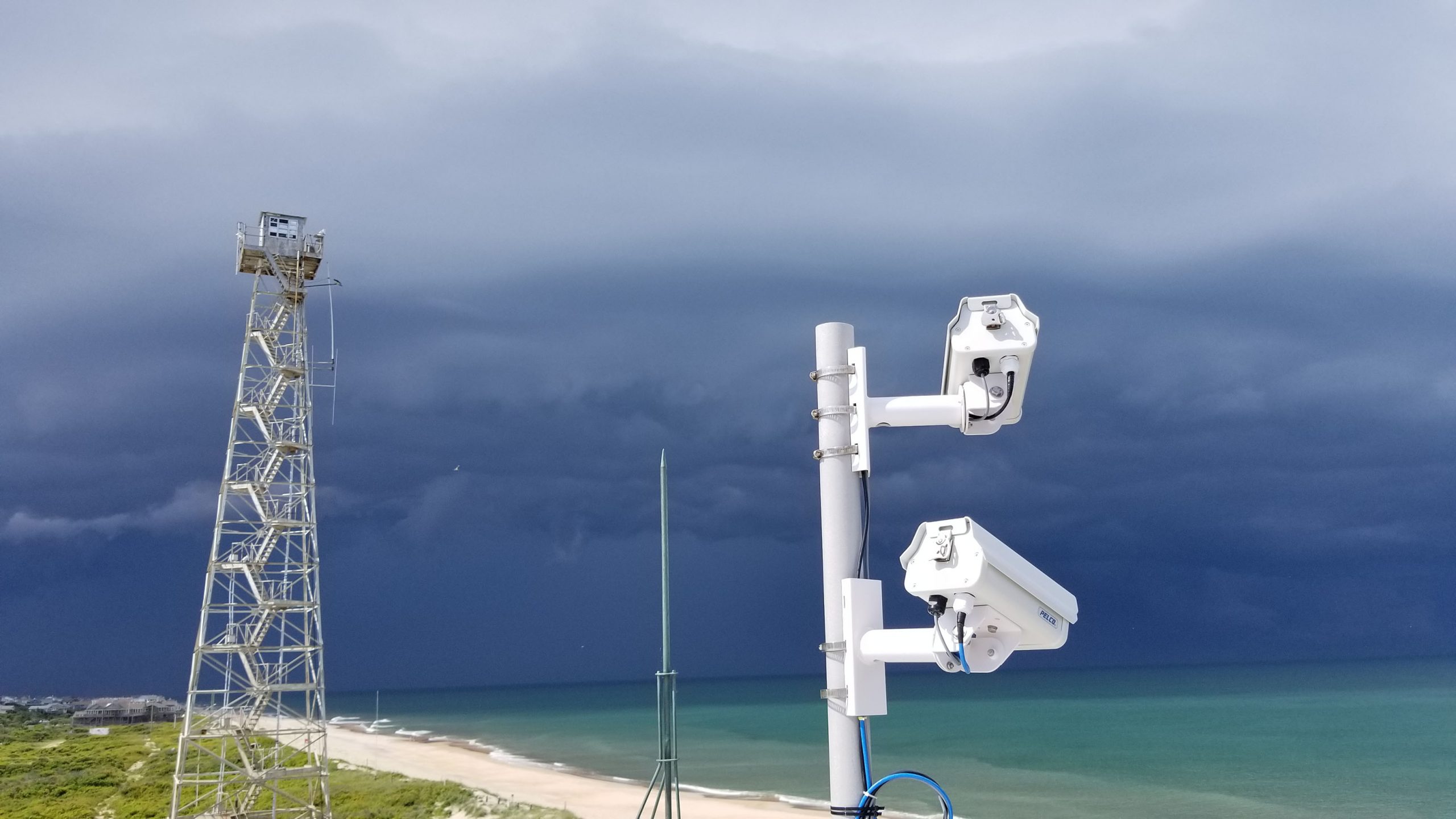 Monitoring large and constantly changing coastlines can be expensive, time consuming and dangerous. Traditional surveying methods are also limited because they only provide a single snapshot in time and don't capture the full picture. As a result, coastal managers don't always have the information they need to understand dynamic coastal conditions and plan projects that preserve our nation's coasts, protect the environment, and support the economy.
To overcome this knowledge gap, ERDC launched CorpsCam, which uses remote video technology to better monitor federal beach and other coastal projects. CorpsCam can rapidly analyze a variety of images, from cellphone pictures uploaded by citizen scientists to scientific-grade video captured by high-end cameras, to provide hourly data on beach state, erosion rates, bathymetry, wave parameters and more. It is enabling better project designs and more proactive coastal management.
Joining us to talk about CorpsCam are Dr. Brittany Bruder, Dr. Ian Conery and Sean McGill from ERDC's Coastal and Hydraulics Laboratory (CHL). Bruder is a research coastal engineer based at CHL's Field Research Facility (FRF) on North Carolina's Outer Banks, and Conery is a research oceanographer based at the FRF. McGill is a research physical scientist at CHL's Vicksburg location.
Topics include what CorpsCam is and how it can improve coastal resilience (4:06), how it got started (18:50), and the types of locations the effort is targeting (12:48). We also talk about ERDC's Field Research Facility and its capabilities (22:21) and growing military portfolio (26:36). And we discuss past CorpsCam projects (28:11) and what lies ahead for this effort (39:06).
For more information on CorpsCam, visit https://coastalimaging.erdc.dren.mil/CorpsCam or email Bruder at Brittany.L.Bruder (at) usace.army.mil.
For more information on the Power of ERDC podcast, visit https://www.PowerofERDCPodcast.org.
Podcast: Play in new window | Download